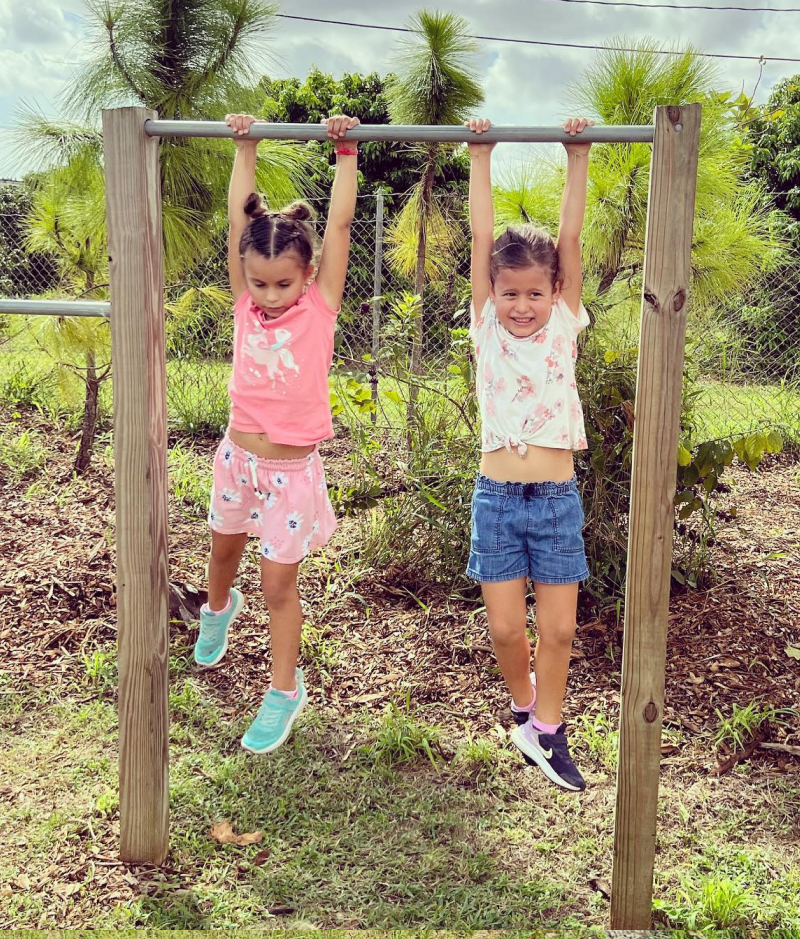 The Little Farm
Play Field
Come learn, explore and play this weekend at the farm.
Here at The Little Farm we are all about building community. We welcome school groups, families, community partners, and local businesses to learn, gather, and enjoy.
The Little Farm Play Field features:
Swings
Rope Bridge
See Saw
Hanging Bars
Jungle Gym
and more!
We look forward to creating beautiful experiences and meaningful connections, all while providing a safe space for play and exploration. We are so grateful to all of you for sharing with us!

Discovery Awaits!
Swing on our swings, go up and down on our see saw, climb on our jungle gym & enjoy the sun while picnicking on blankets
Children
Climb
Children can be kids at the farm. They play, climb, swing, jump and gather on our play field. We have swings so they can feel the fresh air in their hair. A jungle gym so they can climb to the top and bars to just hang out.
FUN FACT: Being in nature is healthy for our children
Kids
Hang & Swing
Swing on our swings and hang on our bars. Hanging around is what we do best!
FUN FACTS: Exploring with a friends make the farm more fun
Boys & Girls
Get Dirty!
Allowing your kids to play in dirt fosters collaborative play, creativity, as well as authentic connection and care of the earth experiences. Come get your hands dirty today at The Little Farm!