Let's celebrate together
Children's Parties
Celebrate your next special event with us at The Little Farm Miami.
Our birthdays and events are completely private and include the use of our pavilion equipped with picnic tables, a petting farm, pony rides, and barn tour. If you can not make it to us, we can even bring the farm to you! Contact us or follow the link for more details.
Gentle Farm Animals for Enjoyment and Education.
Visit the farm and butterfly garden or have the farm visit you for your birthday Parties, field trips, or special events. Find out more below!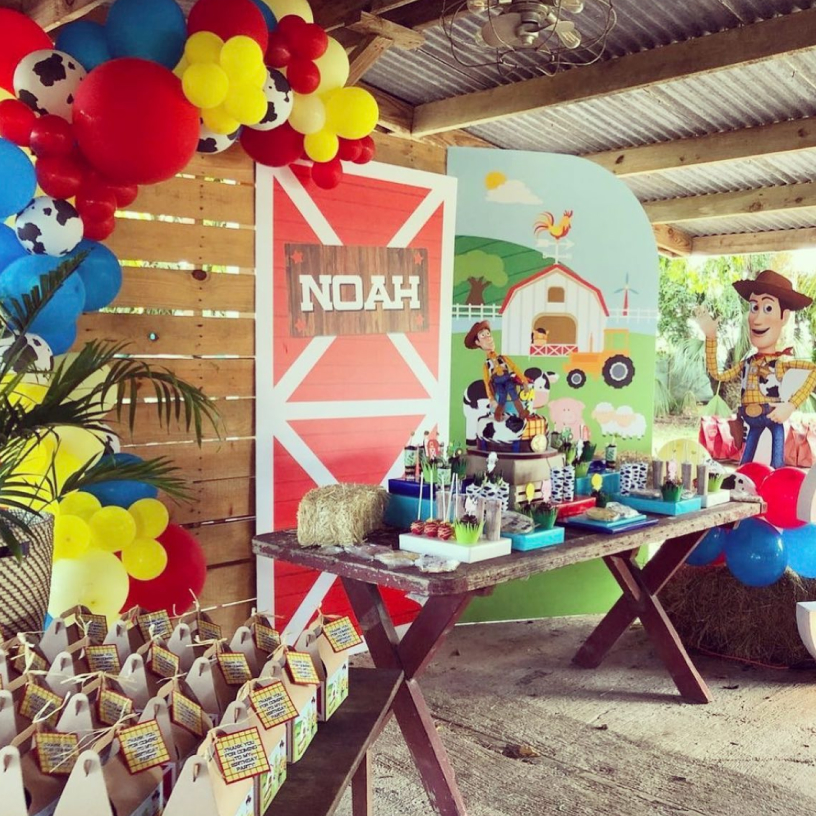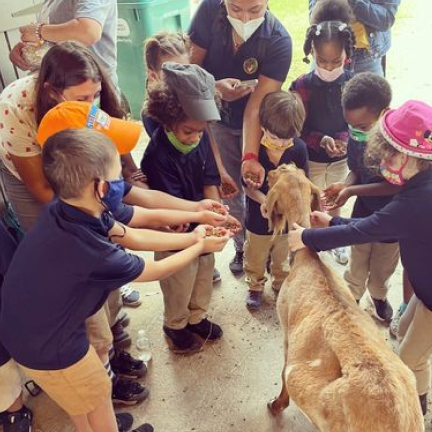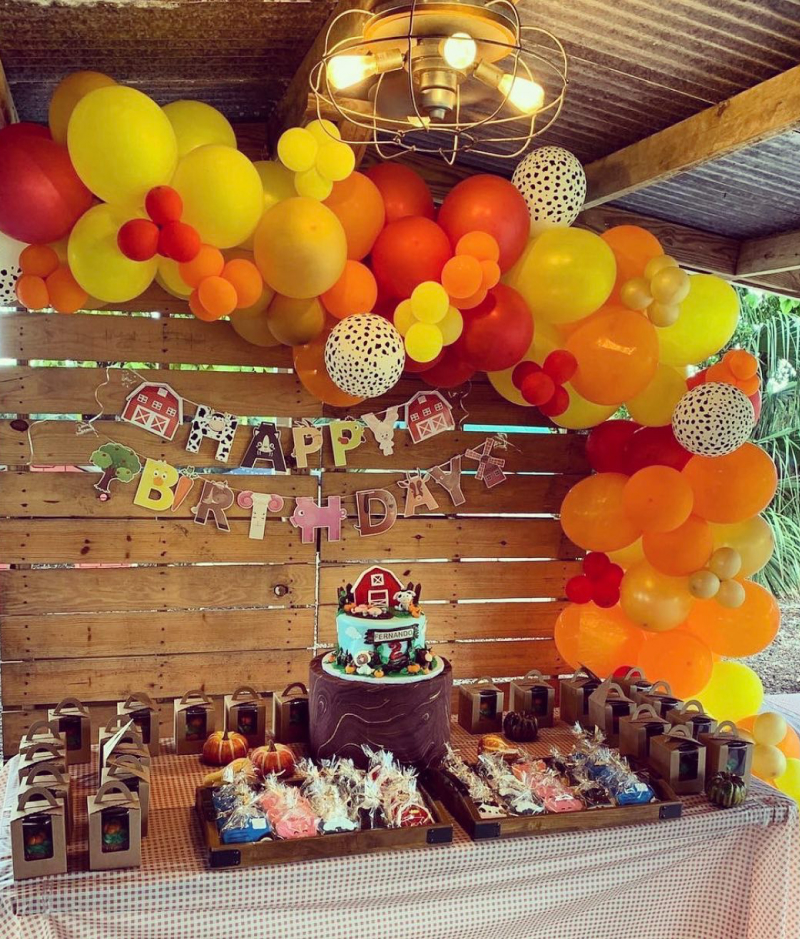 Come Visit Our Farm
Private Party at the Farm
We look forward to providing your guests with the best; petting zoo, pony rides, and tour of farm and butterfly garden, as we possibly can. All of our staff is trained to carefully set up the farm and entertain your guests.
Booking a party on The Farm includes:
3 hours (that is the time your guests are scheduled to be at the farm)
1-2 attendants to provide your guests with a petting farm
Barn presentation
1 hour of  pony rides (large ponies ensure that even the older children can have a ride)
A picnic table area is available in a sheltered pavilion for your use
Seating for approximately 60 people in the pavilion
There is a play area and swings on the field so your smaller children can enjoy during their visit. There is also a  soccer goal set up if your guests would like to play, we will lend you the balls to use during the party.  The Little Farm does not supply any food source. Water and electricity are available in the pavilion. Three bathrooms are available on the premises for your convenience, as well. There is only one party at a time on the farm.
Package Details
Package 1
Capacity: Up to 30 children and 75 Adults
Price: $800 plus tax
1 additional hour: $200
Deposit to Reserve Date: $200 non-refundable
Package 2
Capacity: Up to 30 children and 75+ Adults
Price: $1,000 plus tax
1 additional hour: $200
Deposit to Reserve Date: $200 non-refundable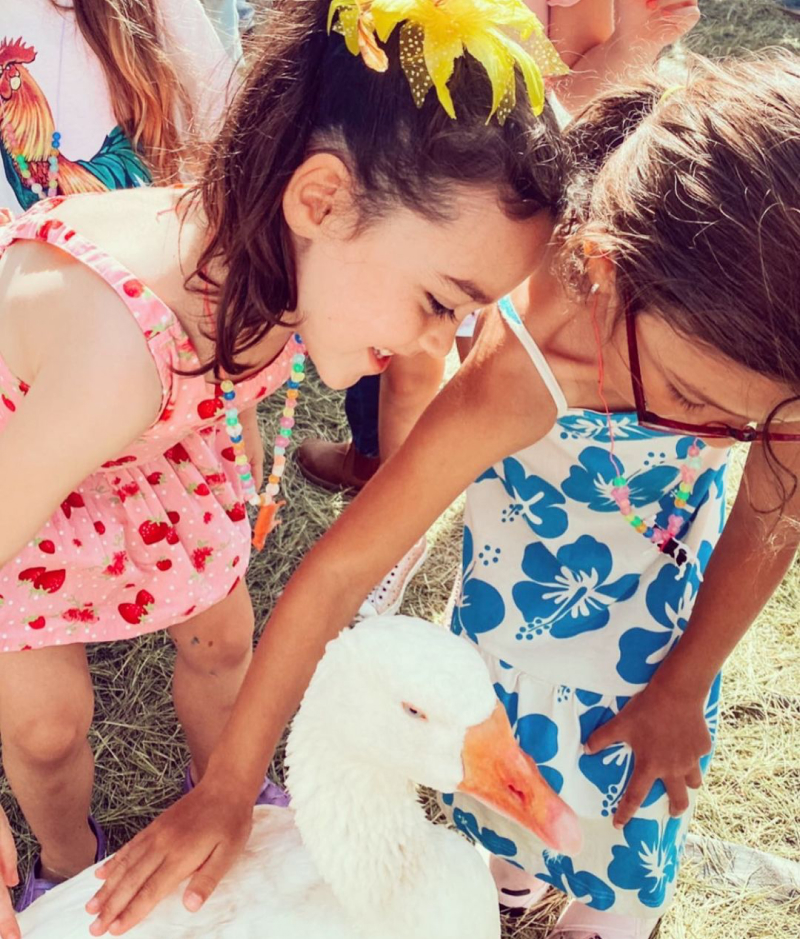 Let Us Come to You!
Farm Party at Your Location
Your attendant will reach your location about one half hour before the scheduled time of visit to set up and be ready. The Little Farm can set up its corral in almost any type of area. We do prefer to be on grass in the shade but will make provisions for other surfaces. Our vehicles carry special set up equipment to attach a corral to the back of the trailer if needed and we have provisions in case of rain.
For your child's birthday party or event, the amenities are as follows:
One or two attendants, depending on your needs
10-12 Gentle petting farm animals
As many baby animals as we have available
An educational lecture is available upon request
Package Details
Price: Dependent on Zip Code
Public & Corporate Events: Pricing Available on Request
Deposit to Reserve Date: $200 non-refundable
Animals: At least one of each – goat, sheep, goose, duck, rabbit, hen, rooster & turkey
Thank you for your interest and we look forward to doing business with you.
We carry liability insurance.
We are on the authorized vendors list for Dade and Broward Counties Parks and Schools.
We are licensed and inspected by all required entities.